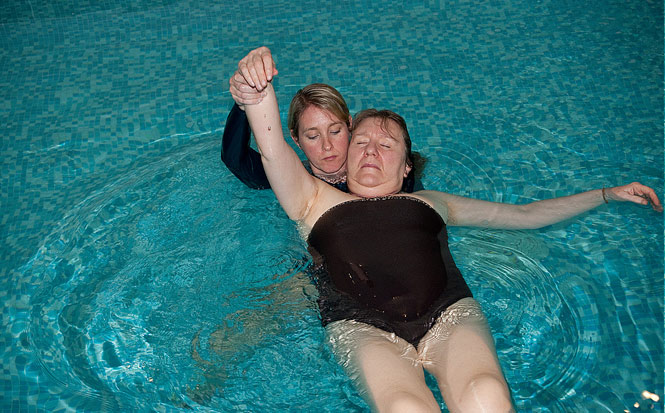 Watsu for Pain relief & post op
One of the most exciting applications of watsu therapy is in the management of chronic pain conditions that may not respond well to conventional therapies.
Watsu can:
increase range of motion
increase muscle relaxation
decrease muscle spasm
decrease spasticity
decrease pain
For Back Pain
Watsu uses the support of the water combined with a seaweed like movements to release and free the spinal vertebrae in ways not possible on land. As the whole body relaxes pain is literally washed away.
Watsu also has profound benefits of treating pain caused by:
Arthritis
Fibromyalgia
Migraine
"My one hour treatment relieved my back pain and reminded me what it feels like to be pain free. Bliss"
Helen, Artist & Mother, Hove.