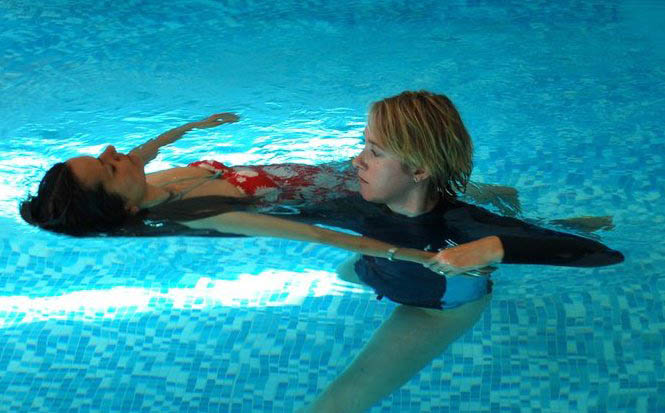 Watsu for Stress, Anxiety, Depression, Insomnia or just pure unadulterated Relaxation….
We all know that stress, anxiety and depression can have a negative effect on the body both mentally and physically.
Often it's hard to switch off from the world around us.
Sometimes we just need some space of our own.
Watsu transports you into a silent world of deep relaxation where your body can start to heal itself from the inside.
Watsu has profound benefits for:
stress reduction
depression
insomnia
releasing emotional trauma
The deep sense of relaxation that ensues during a treatment has very real effects on the body.
The heart pumps more slowly and efficiently, blood pressure is reduced, and breathing deepens, endorphins are release and the immune system boosted.
These positive effects often continue after the session, resulting in better sleep, less anxiety, and improved digestive function.
"I had no idea what to expect and this was by far and away the most amazing treatment I have ever had.
So relaxing, and an opportunity to let go in an otherwise hectic world… Utter peace and tranquility. The benefits have stayed with me long beyond my treatment."
Kate – Mother and Osteopath