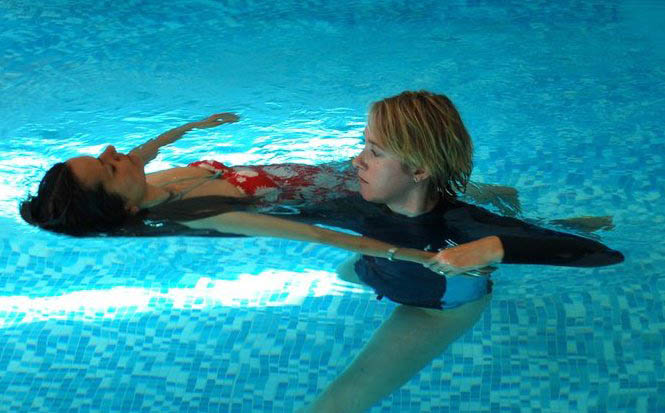 About your Watsu session
When to arrive
Please arrive 10 mins before your session is due to begin to allow time to change etc.
(for location of pool see Price & Where to find us).

Your Watsu session
Foam floats will be placed around your calves / thighs.
When you are ready to begin the session – you will lie back so that your head and neck are full supported by the therapist.
Your face will be clear of the water at all times although your ears will come in and out of the water.
(We recommend that if you choose to wear ear plugs you use the silicone variety which are least obtrusive).
Then all that needs to be done is to relax as much as possible and let you body move with the flow / resistance of the water.
At the end of the session you will be brought gently to the wall, the floats will be removed and your legs and feet will be grounded.
You may find that you may feel a little 'spaced out' or possibly a bit emotional – you can take your time coming round.
What to bring:
A comfortable bathing suit.
A warm towel and or robe